I've got to shoot straight with you, I just don't know how to jump into this world of educational blogging. I love stalking blogs and stealing ideas, but I have no idea how to get involved in the blogging community. I guess jumping into a linky party might help. :)
Oh' Boy 4th Grade
is hosting a "Currently" linky party, so I thought I'd try my hand at linking up. We'll see if I even know how. ;)
I am currently....
loving the start of changing leaves, the crisp cool weather that indicates that FALL IS HERE!


thinking that I need to figure out what to do with my first graders in computer class today....

wanting to take a quick trip home to Indiana to see my doggy, Teddy. (I'm in Virginia subbing for a friend who's out for surgery for a few months--Teddy is with my parents. I miss him.)
needing to trim my bangs...they're getting long and in my eyes!


stalking these lovelies: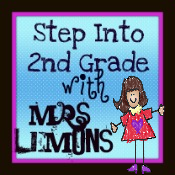 AND